– A BTC
IKASIA TECHNOLOGIES is a Based-Technology Company that aims at the generation or intensive use of new technologies, for implementation, manufacturing and / or marketing of new products, processes or services in various fields, specially processes of additive manufacture, composite materials and biomaterials.
   – A Spin-off 
IKASIA TECHNOLOGIES, such as Spin-off of the UPV, becomes a full and effective mechanism for exploitation of research results In this way, the UPV contributes to the creation of innovative and economic fabric based on knowledge.
IKASIA Technologies is a company accredited as Spin-off by the Universitat Politècnica de València and promoted by the Center of Biomaterials and Tissue Engineering.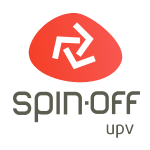 – A technological and social development engine  
IKASIA TECHNOLOGIES seeks to build knowledge and promote social and technological development of our society to build a better future. To make this possible , the company actively performs a constant process of research and development of new patents and knowledge. At the same time promotes gender balance and inclusion people with fewer opportunities.

IKASIA Technologies seeks to market a new generation of micro and nano-structured hybrid materials more flexible and stronger than steel for special environments, produced from a patented 3D manufacturing process by a cold procedure. Apart from marketing a new system of additive manufacturing and production under order of special parts, the IKASIA TECHNOLOGIES team offers an advisory service and development of high-tech projects.